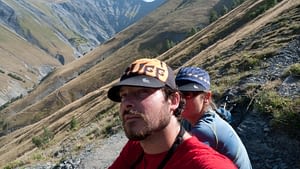 We are Monica and Carlos, a couple of nature and travel lovers. We've already spent a few years traveling around the world, but it has not been until recently that we have decided to share our experiences … We hope that our web can either help or inspire you; hopefully, by browsing it you could feel, at least, a little part of the sensations that we had in that day. Because for us, that's the purpose of traveling: it's about feelings, and opening your mind to other worlds, other experiences …
Our way of traveling sometimes involves being alone, isolated(-ish) from what most people consider "civilization." This implies assuming a series of risks (minimums, we do not want to scare anyone!), So, obviously, we are not responsible for any kind of problem that might arise if someone follows our steps.
Also, keep in mind that we have a life outside this web, so be patient if we do not publish new material, or answer the questions or comments as fast as we would like.
You can find us at:
Thanks for visiting our site!